Fabrication Solutions at Lynn Welding
Fabrication Solutions
Our strengths in fabrication are focused around 3 core functions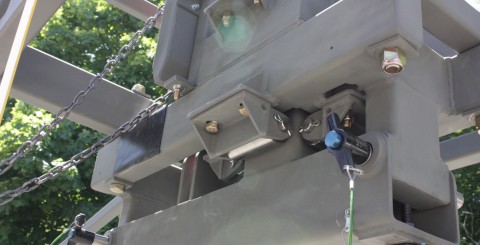 Steel Fabricator in CT
Because Lynn Welding offers expert welding and precision machining under one roof, we use the resources of those two departments to offer fabrication services. We have the ability to form, cut, and bend metal to almost any requirement. We can take a set of prints for an assembly, make all of the components in-house; and then assemble to final completion all under one roof. Lynn Welding fabricates for many industries, and has a broad range of abilities to accept almost any job. We have fabricated and assembled weldments ranging from a few pounds to a few thousand pounds. We have fabrication tables, jigs and fixtures to construct the most complex assemblies.
Tell Us About
Your Fabrication Project
Exceeding Expectations!
---
"
United Technologies Aerospace systems and the Management of this Program want to express a sincere thank you for your focused efforts to support our hardware needs.
Working with Lynn Welding has been very rewarding and we really appreciate everything you have done for us. Please accept the content in this package as a memento for your great work.
Please pass on to your employees our thanks and we look forward to the delivery of the hardware .
"
-Loel G.